Dental Bonding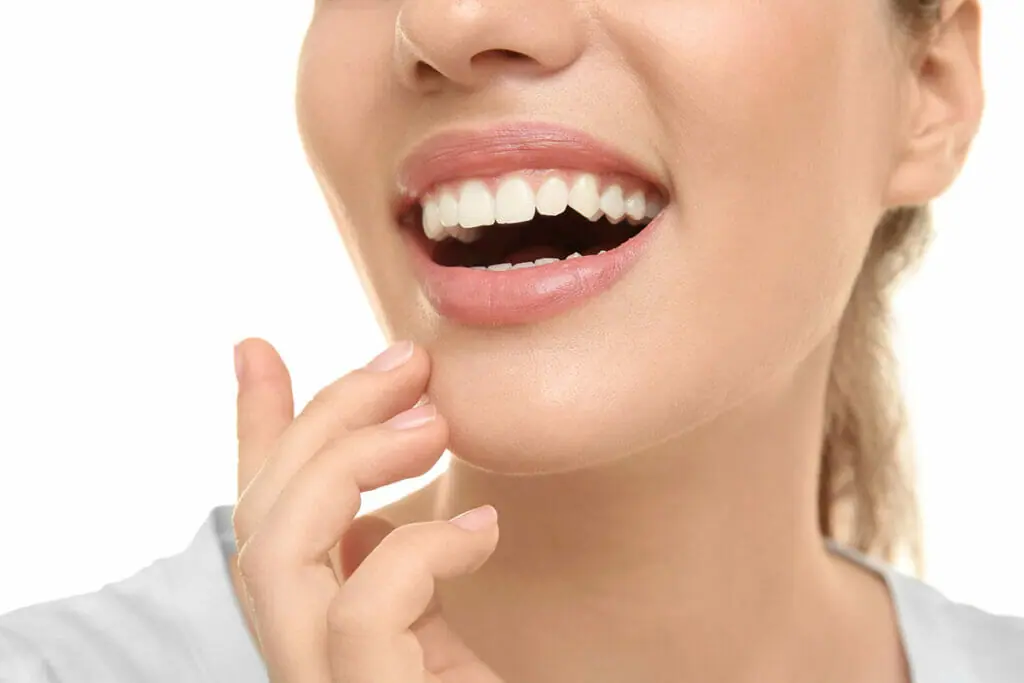 Small dental imperfections like chips, cracks, and spacing issues can really affect your confidence and smile. At Holmes Dental in Fort Collins, CO, we offer dental bonding treatment that can quickly and effectively hide those imperfections using a tooth-colored resin.
You'll be amazed at how a single appointment can make a world of difference! Our skilled team will harness their experience and the latest technology to work their magic with this simple, yet powerful treatment, giving your smile a major boost in symmetry and overall appearance.
If you're curious to learn more about how dental bonding can transform your smile, don't hesitate to reach out to our friendly team today. We're here to answer all your questions and help you take the first step toward the smile of your dreams.
Is Dental Bonding Right for Me?
If you're feeling a bit self-conscious about a small dental issue that isn't affecting your oral health, and you don't want to go through a big procedure like getting porcelain veneers, bonding might be a great option for you. With bonding, we can effectively hide things like:
Cracks
Chips
Uneven shaping
Worn surfaces
Discoloration
Small gaps
When you come in for a consultation, we'll discuss your goals and check the health of your gums and teeth to make sure everything is in good shape. It's important to address any oral health problems before going ahead with bonding or any other cosmetic treatment.
The great thing about bonding is that you can achieve a smile that's more balanced and captivating in just one visit!
How Does Dental Bonding Work?
First, we'll choose a shade of dental resin that closely matches the color of your teeth. Some people even opt for a teeth whitening treatment beforehand to really enhance their smile.
Once we've cleaned the teeth that will be treated, we'll apply a special solution that slightly roughens the tooth surface. This helps the resin bond securely to the tooth. Then, we'll apply the resin and use a curing light to harden it. We'll shape and polish the resin so that it looks natural and blends in with your other teeth. Finally, we'll make sure your bite feels comfortable and make any necessary adjustments to the bonded tooth.
To make sure your bonded tooth lasts as long as possible, it's important to maintain a regular brushing and flossing routine, keep up with your six-month checkups, and avoid habits like chewing on pen caps or ice chips. With proper care, your bonded tooth can last up to 10 years!
The Benefits of Dental Bonding
Dental bonding has some really incredible features that make it a top choice for many people.
Quick Results: With just one treatment, you can transform your smile and make it more symmetrical and charismatic. It's like a smile makeover in a flash!
Affordable: It's a budget-friendly option that can work for just about anyone. So you don't have to break the bank to achieve a beautiful smile.
Simplicity: Bonding is an easy way to test the waters before committing to more extensive treatments. You see, procedures like porcelain veneers and crowns provide long-lasting results, but they can be more expensive and involve permanent changes to your teeth. With bonding, you can actually get a preview of what those treatments would look like. It's like a sneak peek into your smile's future!
So, if you're looking for a fast, affordable option that lets you experiment with different smile enhancements, dental bonding is definitely worth considering. It's a win-win situation!
Enhance Your Smile Today
At Holmes Dental, we know how much having a beautiful smile can improve your life. When you're confident and happy to show off your smile, it boosts your confidence and leaves a positive impression on everyone you meet.
If you're feeling self-conscious about those little dental imperfections holding you back, dental bonding can help. It's a quick and affordable solution that can give you the stunning smile you've always wanted. Now, let's get you on track to that beautiful new smile!
Call (970) 221-2499 to schedule your consultation!