Preventative Dentistry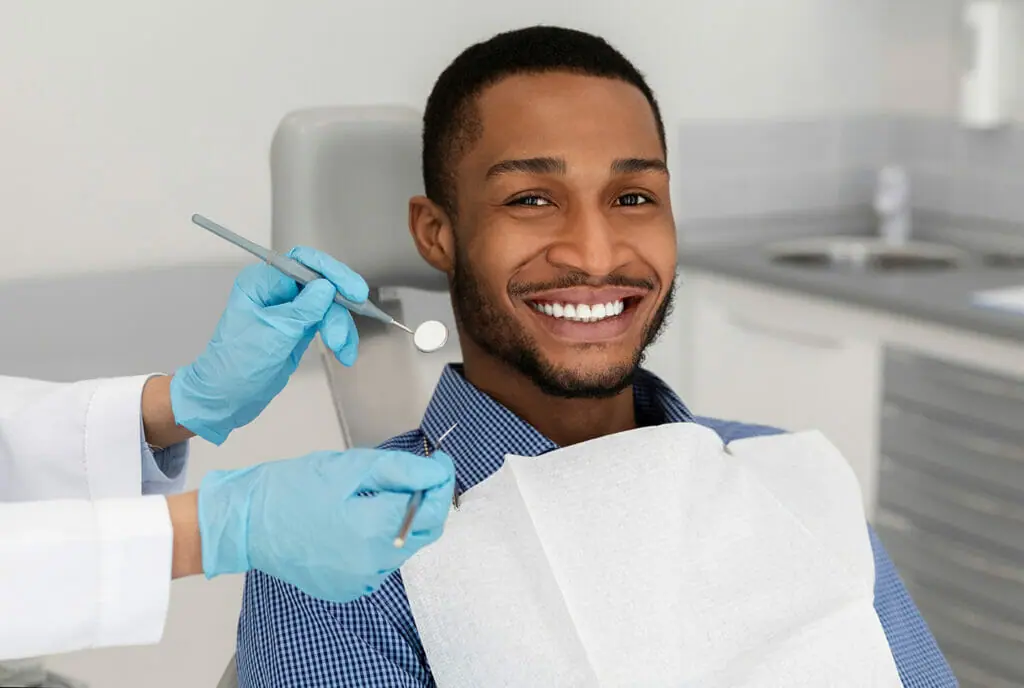 At Holmes Dental, we're here to be your first line of defense against oral health problems! We proudly provide preventative dental care in Fort Collins, CO, as well as the surrounding communities. We offer comprehensive dental care for the whole family, delivered with a combination of expertise, comfort, and compassion.
Importance of Preventative Care
At Holmes Dental, we understand the significance of preventive dental care in maintaining good oral health and overall well-being. Regular check-ups and cleanings play a vital role in preventing dental problems before they escalate. By addressing issues early on, we can save you time, money, and potential discomfort down the road.
Preventative Dental Services We Offer
Our practice offers a range of preventive services to ensure the health and longevity of your family's smiles. These services include:
Dental cleanings: Our skilled dental hygienists perform thorough cleanings to remove plaque and tartar buildup, reducing the risk of cavities and gum disease.
Comprehensive exams: Regular exams allow our experienced dentists to detect dental issues at their earliest stages, enabling prompt treatment and preventing further complications.
Digital X-rays: We utilize advanced imaging technology to detect hidden dental problems that may not be visible during a visual examination, aiding in accurate diagnosis and treatment planning.
Oral cancer screenings: We prioritize the early detection of oral cancer through comprehensive screenings, as early intervention is key to successful treatment outcomes.
Dental sealants: We offer protective dental sealants, particularly for children, to seal vulnerable teeth with pits and fissures, significantly reducing the risk of cavities.
Fluoride treatments: Our fluoride treatments strengthen tooth enamel, making it more resistant to decay and promoting overall oral health.
Oral hygiene education: We are dedicated to educating patients of all ages about proper at-home dental care techniques and providing personalized guidance to maintain optimal oral health.
Personalized Approach
At Holmes Dental, we understand that every patient is unique. We take pride in our personalized approach, tailoring preventive treatments to each individual's specific needs. Our friendly and welcoming atmosphere ensures that every family member feels comfortable and relaxed during their visits. We strive to build trusting relationships, fostering a positive dental experience for the entire family.
Benefits of Preventative Care
Investing in preventive dental care offers numerous benefits. By maintaining regular check-ups and cleanings, you can:
Avoid costly and extensive dental treatments by addressing issues early.
Preserve your natural teeth and prevent tooth loss.
Improve overall health, as good oral health contributes to overall well-being and quality of life.
Tips for Maintaining Oral Health at Home
In addition to regular dental visits, practicing good oral hygiene at home is crucial for maintaining optimal oral health. Here are some simple tips to follow:
Brush your teeth at least twice a day using fluoride toothpaste.
Floss daily to remove plaque and food particles from between your teeth.
Use mouthwash to rinse and freshen your breath.
Maintain a healthy diet, limiting sugary snacks and beverages that can contribute to tooth decay.
Schedule regular dental exams to catch problems early
Schedule Your Appointment Today
At Holmes Dental, we believe that preventative care is essential for maintaining a healthy family smile. By prioritizing regular check-ups, cleanings, and education, we can help you and your loved ones achieve optimal oral health. Trust our dedicated team to provide the highest level of care and support, ensuring a lifetime of healthy and beautiful smiles.
Take the first step towards a healthy smile by scheduling an appointment with Holmes Dental. Our experienced team is here to provide exceptional preventive dental care for your entire family. Call (970) 221-2499 to schedule your appointment now!