Oral Surgery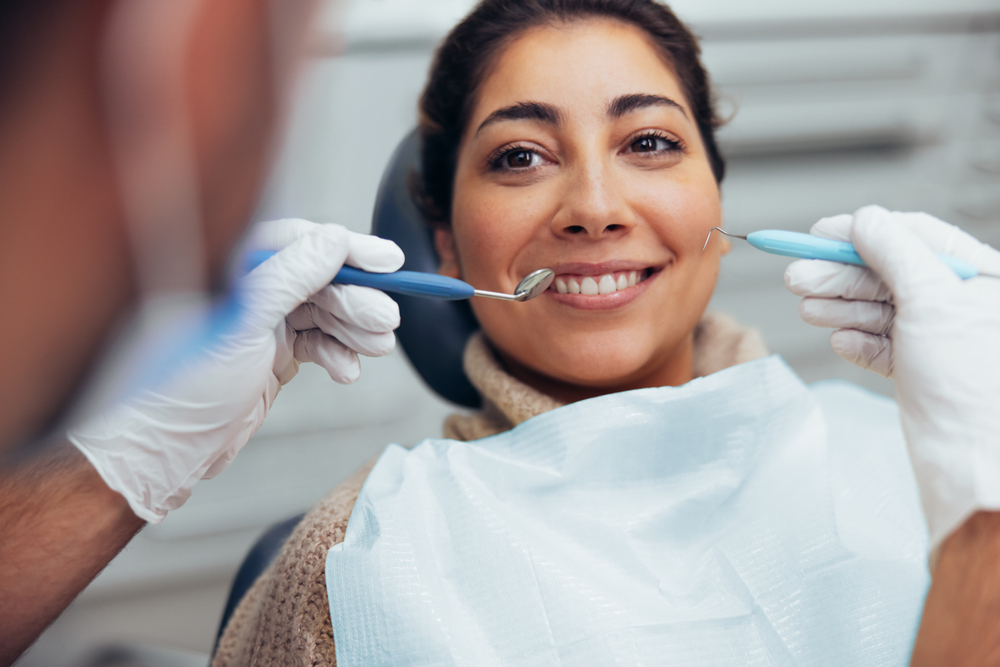 Welcome to Holmes Dental, where we are dedicated to providing comprehensive dental care to ensure your oral health and wellness. Our skilled dental team is experienced in performing various oral surgical procedures and is committed to delivering personalized care to meet your unique needs. Let us guide you through the world of oral surgery and help you achieve optimal oral health and wellness.
What is Oral Surgery?
Oral surgery is a specialized field of dentistry that involves surgical procedures performed on the mouth, jaw, and face. It addresses a wide range of conditions and issues, including impacted teeth, dental implant placement, corrective jaw surgery, and oral pathology. Oral surgery plays a vital role in addressing complex dental problems and improving overall oral health.
Common Oral Surgical Procedures
At Holmes Dental, our experienced oral surgeons perform a variety of common oral surgical procedures, including:
Extraction of impacted teeth: Oral surgery may be necessary to remove impacted wisdom teeth or other teeth that are unable to fully emerge from the gums.
Dental implant placement: Our oral surgeons are skilled in the precise placement of dental implants to replace missing teeth, providing a long-lasting and natural-looking solution.
Bone grafting: In cases of insufficient jawbone density, oral surgery can restore the necessary bone structure to support dental implants or other restorative procedures.
Jaw surgery: Corrective jaw surgery addresses issues like misalignment, temporomandibular joint disorders (TMJ), and facial asymmetry, improving both function and aesthetics.
Treatment of oral pathology: Our oral surgeons can diagnose and treat conditions such as cysts, tumors, and infections in the oral and maxillofacial area, ensuring early intervention and optimal oral health.
The Oral Surgery Experience
When you choose Holmes Dental for your oral surgery needs, you can expect a comprehensive and compassionate approach. The process typically involves:
Initial consultation and examination: Our oral surgeon will evaluate your oral health, review your medical history, and discuss the recommended treatment plan tailored to your specific needs.
Preparation and anesthesia: Depending on the procedure, appropriate anesthesia options will be discussed to ensure your comfort and safety during surgery.
Surgical procedure: Our highly skilled oral surgeon will perform the necessary surgical steps with precision and expertise, following the treatment plan developed during the consultation.
Recovery and post-operative care: Detailed post-operative instructions will be provided to promote healing and minimize discomfort. Follow-up appointments will be scheduled to monitor your progress and ensure optimal recovery.
Benefits of Oral Surgery
Undergoing oral surgery at Holmes Dental offers numerous benefits, including:
Improved oral health: Oral surgery addresses complex dental issues and contributes to long-term oral health and wellness.
Enhanced aesthetics and self-confidence: Corrective jaw surgery and dental implant placement can improve facial harmony and restore a beautiful smile, boosting self-confidence.
Relief from pain and discomfort: Oral surgery can alleviate pain and discomfort associated with impacted teeth, TMJ disorders, and other oral conditions, improving your overall quality of life.
Functional restoration: Oral surgery can improve speech, chewing, and overall oral function, allowing you to enjoy the full benefits of a healthy mouth.
Schedule a Consultation for Oral Surgery
At Holmes Dental, we understand the importance of oral surgery in maintaining optimal oral health and wellness. Our experienced dental team specializes in oral surgical procedures and is dedicated to providing personalized care to meet your specific needs.
Take the first step towards improving your oral health and wellness by scheduling a consultation at Holmes Dental. Our oral surgery team is highly skilled and experienced, and we are committed to delivering exceptional care tailored to your specific needs. Call (970) 221-2499 to schedule your appointment now!